To put an NFT up for sale, navigate to your collection (click your profile image in the top-right, and select 'Profile' from the dropdown menu)
Click on the NFT you'd like to list for sale within your collection, and a new page should load.
Below the Release Date of the NFT, there is an option to "List for Sale" - select this (see image)
You will be taken to another page where you'll enter a price and confirm your listing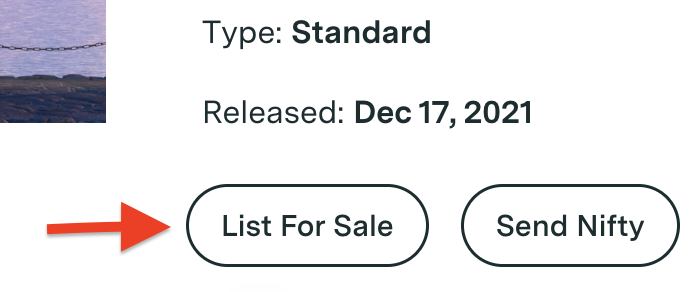 Please note that this process only applies to NFT's currently tradable on Nifty Gateway. If you'd like to create your own NFTs on the platform, please visit our creator page here.
Related Articles:
Can I choose how I will be paid out for my NFT sale?