Before you begin - check to make sure your NFT is not listed for sale, you will not be able to withdraw if the NFT is listed for sale.
Withdrawal Procedure
Click your profile picture in the top right, and select 'Profile' from the dropdown menu
Within your collection, click on the NFT you wish to withdraw - you'll be taken to that NFT's page
Select "Withdraw Nifty"
From here, you'll be taken to the NFT's withdrawal page
Carefully enter your wallet address or ENS domain and confirm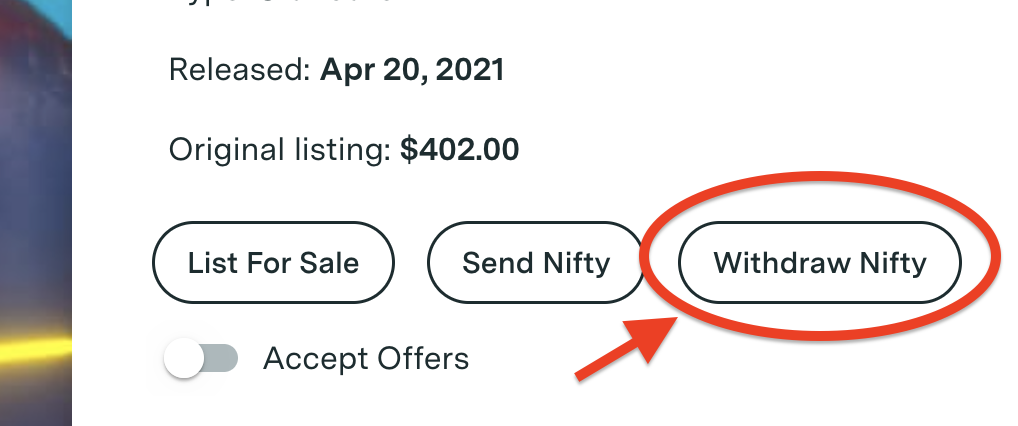 Please keep in mind that if you purchased an NFT with a Debit/Credit Card that has not been used before on Nifty Gateway, you will need to wait 72 Hours before withdrawing the NFT.
Additionally, Nifty Gateway will not cover gas fees for withdrawals, meaning you will be responsible for associated Ethereum transaction fees. You can track these rates live here - https://etherscan.io/gastracker
If you have any additional questions or concerns, please do not hesitate to reach out from the e-mail address associated with your Nifty Gateway account here.